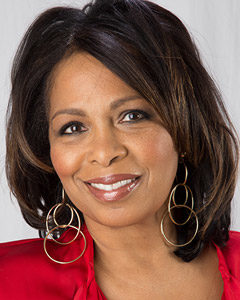 Very Viv is created and written by me, Vivian Tyler.  Everyone calls me, Viv.  I am a wife, mom of two adult sons, sister, aunt and friend.
I love hard.  In 2015, I married a wonderful guy who renewed my faith in love, after being divorced for seventeen years. After surviving that life-altering experience, I learned a thing or two about dog-paddling through challenges, adapting to change and cultivating my own happiness.  I refused to give up.  It doesn't make me an expert, but, it did teach me many lessons about believing in myself, keeping things in perspective and embracing a positive attitude when my world was broken into a million shards of glass.  Oh, yes, there was some kicking and screaming along the way. Thankfully, I was never locked up in a padded room in four-point restraints.  I take a "glass is half-full" approach to my daily life.  Not always easy. But, crucial to being an emotionally healthy human being.
I am a registered nurse.  I've worked in the psychiatric and medical fields for twenty years.  I count my blessings, as many of my patients struggle with devastating and terminal illnesses. Their courage and resolve made me question my own purpose on how I choose to live my life.  I don't want to waste a minute of it with foolishness, negativity, regret and fear.  Previous to my nursing career, I worked as a public television documentary producer; telling stories is my true love. I was ecstatic when I got an Emmy nomination for a piece on Connecticut's segregated school system entitled, "Schools in Black and White." One of the happiest nights of my life was attending the New England Chapter Emmy ceremony in Boston. There I was, in a lime green, sparkly cocktail dress with bugle beads. I don't have the words for that 1992 fashion faux pas. I apologize to anyone that was blinded or offended by that optical nightmare. Anyway, my heart thumped out of my chest. If I won, I probably would have tripped going to the stage.  I have excessive amounts of adrenaline racing through my bloodstream, on most days.
I definitely have my quirks. You will never see me naked, without earrings. I put them on, as soon as I wake up, before I brush my teeth.  Now, that's commitment. My favorite are colorful, "Bollywood," chandeliers that swing against my neck. They give me oomph to start my day.  I have a stash in my car, too.  Weird, right?  But, that's me.  I also am obsessive about candles, all kinds. I have enough in my home to rival the Sistine Chapel in Rome. I'm never concerned about a power outage.
If you met my family or friends, they would describe me as funny, spirited, eclectic, genuine and a decaf, iced-coffee nut. I observe the world with hearty doses of empathy and irreverent humor.  I get a kick out of the little things in life that are really the big things; like walking in a gentle Spring rainfall and hearing birds chirp, witnessing a beautiful amber and crimson sunset over Long Island Sound or tasting something for the first time that knocks my socks off. I am a new fan of tartufo; an Italian ice cream dessert with chocolate and raspberries. I plan to go to Florence, Italy in a few years to taste the real thing.
This blog is my maiden voyage as a blogger.  But, I don't recall a time I haven't written.  I think it started with my curious imagination as a kid growing up in Buffalo, NY. Testing my parents' patience, I was always talking, asking questions and trying to figure stuff out. As a teenager, I stood in the mirror, holding my hairbrush, pretending I was a TV reporter at my favorite local station, Channel 7, Eyewitness News. After college, my dream came true for a brief stint as a writer, reporter and anchor for a public affairs program at that station.  Self-expression is my oxygen. Being able to pour my heart out has always been therapeutic and liberating. Writing is truly my unconditional partner. It gives me life like I am floating high above the treetops in a hot air balloon, without a care in the world.
Very Viv is an unvarnished look at real life, with its unpredictable twists and turns. It's about embracing the wins, coping with the losses and choosing happiness over chaos.  And, not taking ourselves so seriously all the time. There is so much that happens that we can't do much about, but we do have control over how we react to it.  It is truly about living and not sleepwalking through the sacred journey.  I love connecting with people and sharing my heart; stories that maybe you can relate to.
It is my desire to inspire you to be your best, reflect, smile and maybe even let out a hearty laugh, as we put one foot in front of the other every day.  Some of the content will include Love & Relationships; Health & Wellness; Challenges; Home Décor and Travel.  I believe we can be better human beings by motivating and rooting for each other.  My goal is to nurture an online community that shares positivity and wisdom towards obtaining happier lives.  I invite you to drop by my place anytime. Let's lift each other up.